What's Flickr Commons?
The Flickr Commons is a special program that lives on flickr.com. It's designed to support cultural organizations in sharing their photography collections with the public, and to help them gather new information added by interested Flickr members.
The main benefits of Flickr Commons are:
Huge exposure of your collections, with views in the millions over time
New possibilities to easily connect with international audiences and build community around your collection
Free Flickr Pro account, sponsored by Flickr Inc
Low-cost, high-usability, high-traffic web platform, used by millions of people since it launched in 2004
World-class software features to organize and share your image collections, like albums, collections, galleries, tagging and more
Joining a community of over 100 other international cultural organizations
Technical accessibility via the powerful Flickr API 
"No known copyright restrictions" (NKCR)
Flickr has created this special program to support cultural organizations with photography collections where copyright is unclear. It allows you to publish your imagery where you can confidently claim there are "no known copyright restrictions."
If today you are able to confidently attach a copyright license or a Creative Commons license to the digitized photography in your collection, you may be better suited to a standard Flickr account. In future, our hope is to include the more open content licenses in the Flickr Commons program, likely CC0 and/or the Public Domain Mark, to support organizations which are able to claim copyright over their holdings and can offer fully open reuse.
Many use cases
Flickr Commons was created to help cultural heritage organizations large and small. Here are some examples of how some institutions have used Flickr Commons. Feel free to also explore them on your own.
Collaboration & Fundraising
Costică Acsinte was a Romanian photographer whose glass negatives spanning 1935–1945 documenting Romanian life were acquired by the Ialomița County History Museum and slowly digitized. The digitized images were made available on Flickr Commons and the work was documented on a project blog which was used to promote a GoFundMe and an Indigogo fundraiser to support further digitization.
The images have been viewed over 50 million times.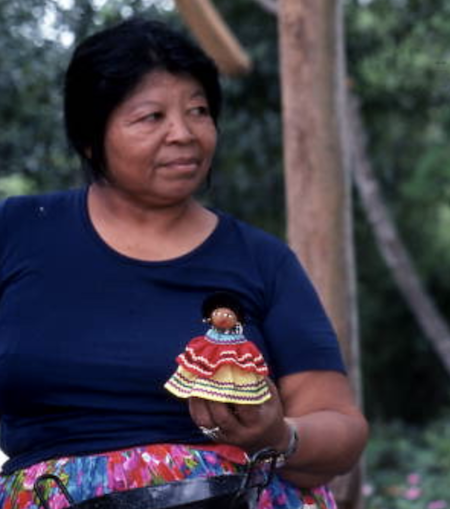 Sharing undiscovered treasures and local history
The State Library and Archives of Florida has a huge Florida Photographic Collection which they felt was underutilized. They chose specific sub-collections to highlight as a way to "let Floridians and the world know that we have images of important people and events in Florida history." Read their story.
"Life in the library" photos
Today, Flickr Commons accounts are intended for historical photography collections. If you also want to publish "life in the library" photos, we kindly suggest you create a separate, standard Flickr account for this. You can see a great example of this via the Library of Congress Flickr Commons presence, and their separate Library of Congress Life account.
Here's superstar Lizzo hanging out with the librarians and their flutes and sheet music collections, taken in 2022, and in the "daily life" account:
Compare standard Flickr accounts with Flickr Commons
Flickr Free account
Flickr Pro account
Flickr Commons account
Established
2004
2005
2008
Intended for
Anyone, individual or organization
Anyone, individual or organization
Recognized cultural institutions (and not individuals)
License options
Use any licenses offered by Flickr: full copyright, Creative Commons
Use any licenses offered by Flickr: full copyright, Creative Commons

Use the special assertion only offered to Flickr Commons members: "No known copyright restrictions"

(We are planning to introduce CC0 and PD licenses in future.)

How many accounts?
Millions!
Millions!
113 registered members
How much content?
Billions of images!
Billions of images!
About 2 million images!
Cost
Free
$71.99 per year
Free
(Sponsored by Flickr Inc.)
Account limits
Find out more about Flickr Pro accounts on flickr.com