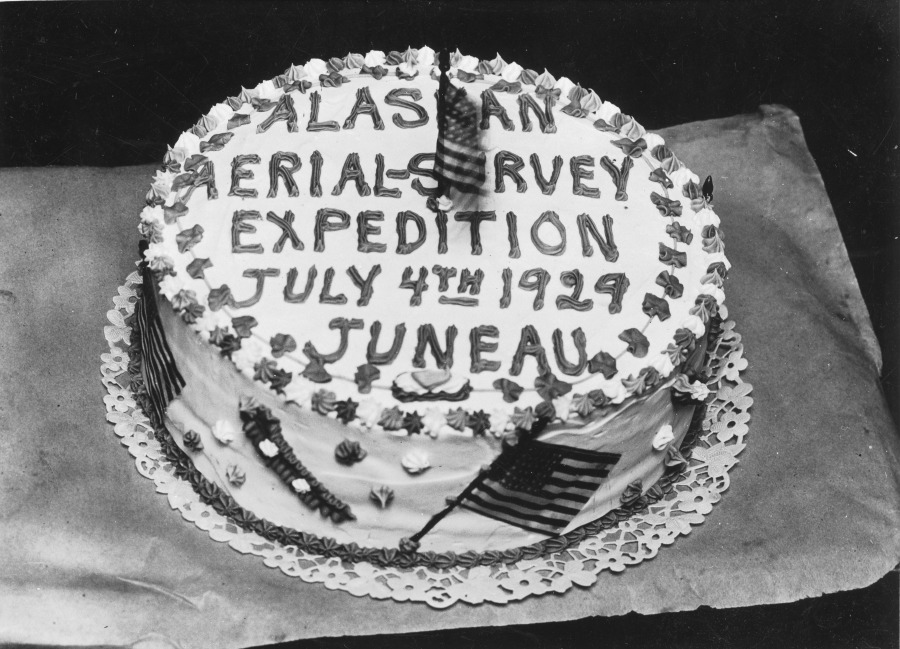 Aerial Expedition Cake from SDASM Archives
Special thanks
Thank you to Liz Hall, Flickr's Director of Product Design, for designing the flickr.org logo, and to Carol Benovic-Bradley, (former) Director of Community at Flickr, for helping George reconnect with the Flickr Commons community, contributing to the 100-year plan workshops, and staying on top of all the moving bits.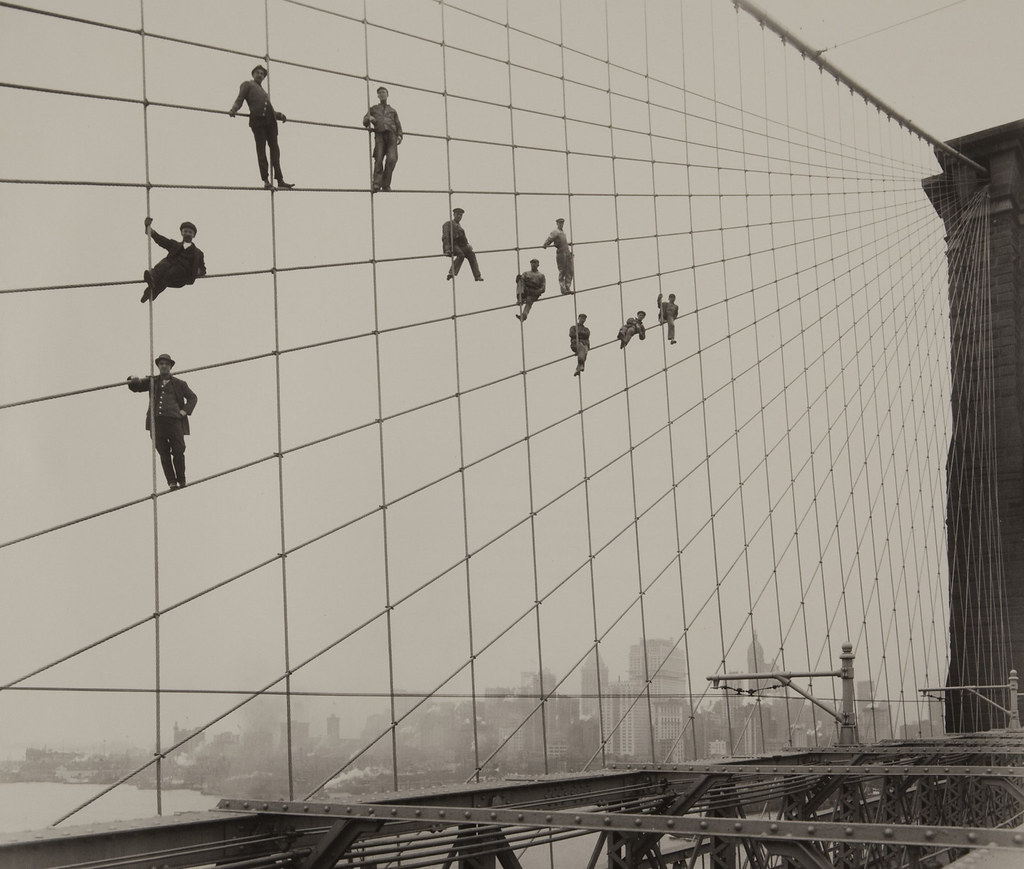 Painters on the Brooklyn Bridge Suspender Cables-October 7, 1914 from Museum of Photographic Arts
SmugMug+Flickr volunteers
There is absolutely no way we could have come this far without the generous work of the SmugMug+Flickr team including Alastair, Andrew, Christine, Cora, Craig, Dimi, Emily, Ethan, Erin, Jill, Leticia, Mackenzie, MJ, Navnit, Norby, Phil, Rode, Sarah, Seville, Shannon, Stads, Veronica, Ves, and more! Thank you. Thank you!